YES,


WE PAY REFERRALS
TO BROKERS!

REFER YOUR CLIENTS AND WATCH THEM REDEFINE THEIR LIFESTYLE WITH MAINTENANCE-FREE LIVING.

BROKERS ONLY - CLICK HERE


LATEST NEWS
#LiberatedLife: BBQ Season is Here!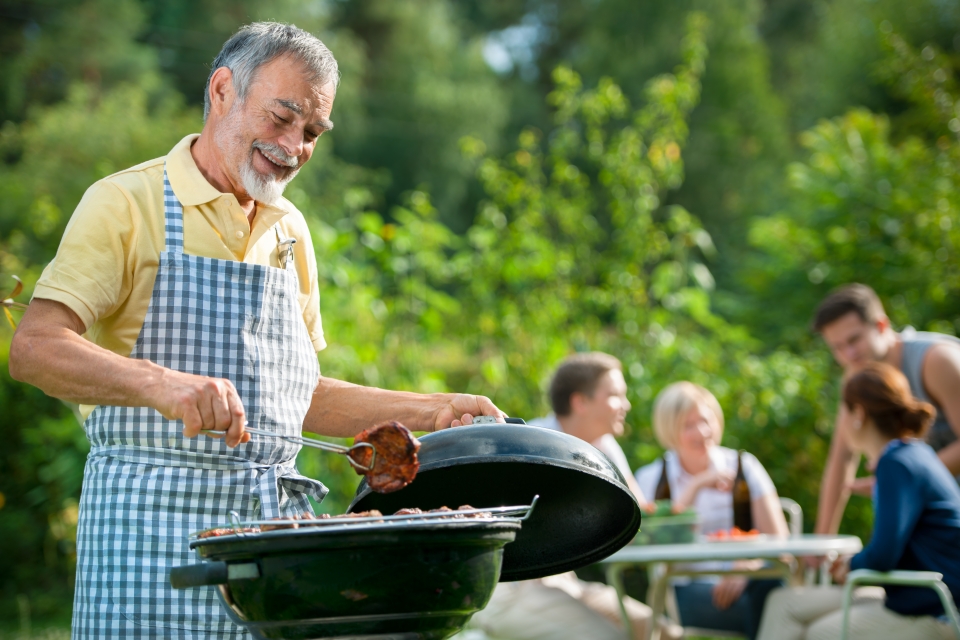 There's just something about a BBQ that brings people together, and it's finally time to bring out the grill!
Here are our tips for enjoy the best BBQs all summer long with your Rosedale Village friends and neighbours.
Choose a menu
And keep it simple! Don't go overboard, as usually surface space outdoors is limited. Stick to classic BBQ favourites that you know everyone will enjoy. Do keep in mind that some guests may have dietary restrictions, so ask in advance if there are any allergies or food intolerances you should be aware of.
Toppings, toppings, toppings
A great way to elevate BBQ classics like burgers or steaks is to provide a variety of marinades, spices, and other topping options. That way, your guests can really personalize their meal!
BYOB?
While most guests will probably bring wine for everyone to enjoy, it's a good idea to have a few nice bottles of white and red on hand, and a few local craft beers. Offering everyone a drink while you cook is a good way to encourage coversation and make sure people aren't bored while waiting for their food!
Set the tone
It's always a nice idea to have background music (we recommend a Motown compliation - something summery that everyone can enjoy!) and some basic decorations. Not to suggest you turn it into a theme party, but a fun tablecloth and outdoor lighting can make it feel more like an event than just another dinner.
Shop seasonal
For your side dishes, try to buy vegeatables and produce that are in season. Not only will it be as fresh as possible, it'll usually be cheaper!
Try a potluck
Are you a steak specialist, but hopeless at making desserts? Throw a potluck! It's a wonderful way to try out everyone's favourite dishes, and will save you time and stress trying to prepare several different courses.
We hope you're looking forward to sharing a wonderful meal with your Rosedale Village friends. Don't hesitate to invite new neighbours, or members of the community you may not know very well. The environment at Rosedale Village is fun and social, and a group BBQ is the perfect way to make new friends or get to know your neighbours better.
Happy grilling! Remember to join us on Facebook, Twitter, and Instagram for a week of daily BBQ tips and tricks.