YES,


WE PAY REFERRALS
TO BROKERS!

REFER YOUR CLIENTS AND WATCH THEM REDEFINE THEIR LIFESTYLE WITH MAINTENANCE-FREE LIVING.

BROKERS ONLY - CLICK HERE


LATEST NEWS
#LiberatedLife: Travel safely this summer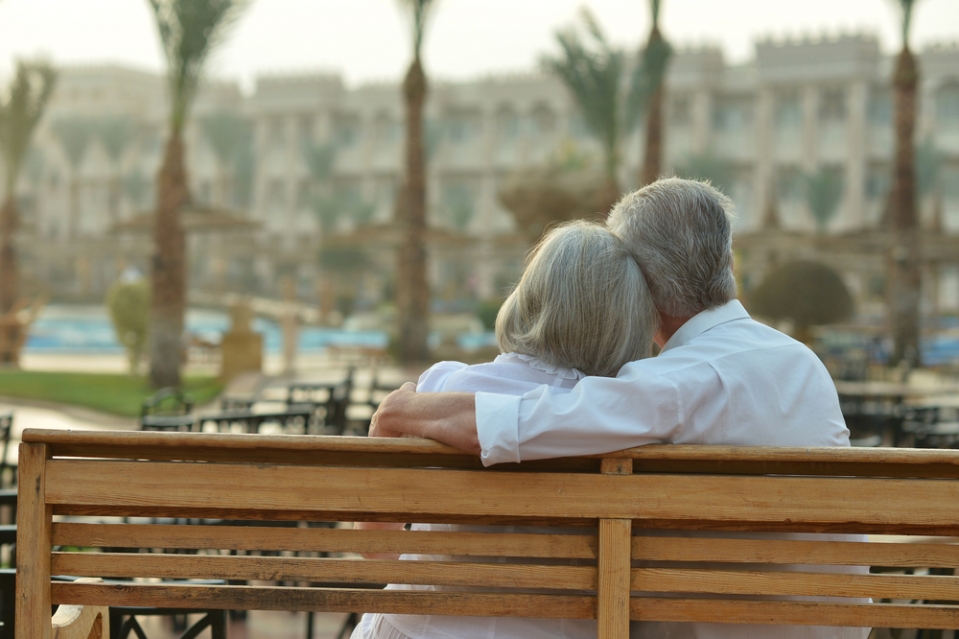 From EverythingZoomer.com, here are the best ways to avoid common problems while travelling this summer.
1. Transportation strikes?
"Keep an eye and ear on local news — and keep in touch with your travel provider. Most strikes are limited in duration and you'll usually have some advanced warning. Some strikes may affect a certain carrier only (such as a pilots' strike) or they could affect all providers at a certain airport or station (like a baggage handlers' strike).
If you know about a potential strike, make alternative plans for the day to avoid it or contact your travel service provider to make alternative arrangements."
2. Protests and demonstrations?
"Pay attention to what's going on at your destination and avoid areas that are prone to trouble. There's often some advanced warning because many countries require a permit or special permission for groups to hold a rally. Major holidays, anniversaries and elections can be a catalyst — not to mention continuing economic turmoil and austerity measures.
If a protest is happening, try to keep away from the area altogether and take alternate routes to get around. Foreigners often aren't welcome, so avoid joining in or taking pictures. If a rally has been officially banned, there could be clashes between organizers and police.
Government travel advice, local news and sources like the Overseas Security Advisory Council and ASI Group's Hotspots often have warnings about upcoming demonstrations and events that have been known to cause unrest."
3. Crime?
"Be aware of the risks and know how to protect yourself. Learn about any local scams or cons, and pay extra attention to your cash and travel documents. Take some simple preventative steps like keeping a copy of your passport and visa with you (and leaving one at home with a friend or relative) in case you need to replace them. Make sure you have the contact information for your embassy as well as the phone number for the local police or tourist police.
Also, check out government travel advice for any known risks associated with your destination country. As always, leave your valuables at home whenever possible, and take the usual precautions such as locking your door, not walking alone at night and being aware of your surroundings. Try to blend in, and avoid any obvious shows of wealth like jewelry or designer clothes."
4. Extreme heat?
"Don't be alarmed, but be aware. Heat-related illnesses can easily be avoided by keeping tabs on the weather and adjusting your itinerary accordingly. For example, plan outdoor activities earlier or later in the day, and opt for air conditioned environments like museums and libraries when the sun is at its peak. Drink plenty of fluids and seek medical attention if you feel a little "off".
Rest is also essential for avoiding heat-related illnesses, so be sure to give yourself time to recover from jet lag and to get acclimatized to the local conditions. (For more information, see Keep cool during your summer travels).
If you're in an area experiencing forest fires, be aware that smoke can aggravate breathing problems and chronic lung conditions. When in doubt, avoid strenuous activity and stay inside."
5. Preventable illnesses
"You know the drill — get your hepatitis A and B and typhoid vaccinations, watch what you eat, drink bottled water and protect yourself from insect bites. That's everything, right?
Not quite… You may require additional vaccinations depending on where you travel. Yellow Fever outbreaks throughout South America and Asia have made getting the Yellow Fever vaccine a travel requirement. Other concerns include protection against rabies, Japanese Encephalitis and meningococcal disease. Even an outbreak of the measles can be cause for concern if you haven't been keeping up with your routine shots.
To find out what you need and how to protect yourself, visit a travel doctor six to eight weeks before you leave and read up on what health risks you might face at your destination. (For more information, see the CDC's Travelers' Health website and our article on Travel Health)."